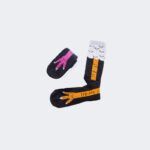 Cluck Cluck Chicken Leg Socks
"Yes, I love chicken legs. Can you believe your eyes? These are some crispy, ridiculously delicious drumsticks!" That will probably be your inner monologue when hitting the gym or roaming the neighborhood in the Cluck Cluck Chicken Leg Socks. It's ridiculous, it's funny, it's your thing – are you brave enough to show 'em off?!
✓ Gym-worthy: The chicken leg socks will make your legs look skinnier than they probably already are on leg days— gym rats will have competition!
✓ At home, you will feel cute & cuddly: These are some soft and comfortable knee-high socks; they'll make you feel like a fluffy chicken.
✓ Productivity will skyrocket: Working in chicken leg socks helps you relax & take yourself less seriously. You may dodge some serious deadlines — it's psychology!
✓ Made for all seasons: No need to freeze these chicken legs to keep them good — they're made with super durable materials (80% cotton, 17% nylon, 3% spandex) to last a long time.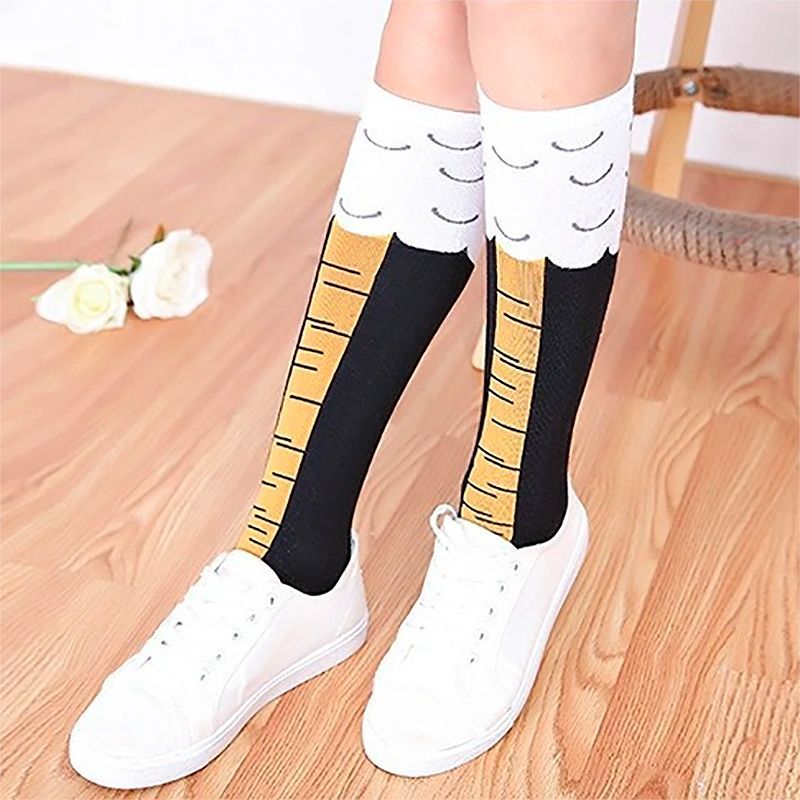 ✓ SPECS:
Size: One size fits most.
Material: 80% cotton, 17% nylon, 3% spandex.
Color: Multicolored.
Gender: for all, no exception.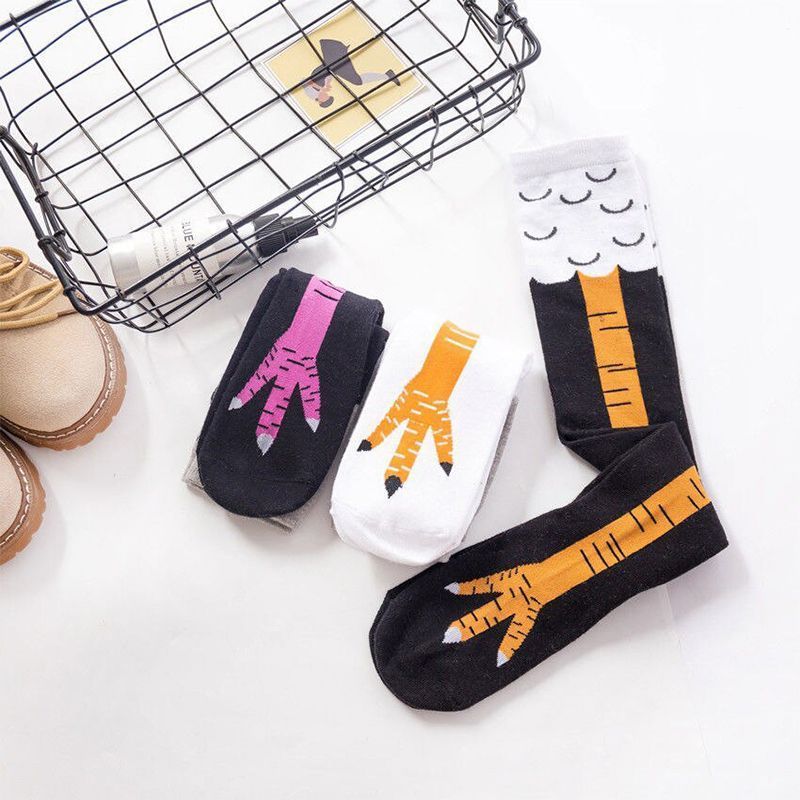 ✓ PACKAGE LIST:
1 pair of chicken leg socks