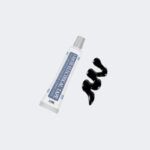 30ml Liquid Insulation Electrical Tape
So your wires are wearing out and you want an instant solution? We have the perfect solution for you! Liquid insulation tape is a great way to keep your wires in good condition and prevent any dangerous accidents.
This liquid tape completely envelops your wires and dries on them, preventing any further cuts or leakage. It's waterproof and moisture-proof – perfect for pasting on all kinds of wires, including earphones, chargers, etc.
Order your liquid tape!
✓ Protects and keeps the wires in an insulated state.
✓ Waterproof, prevents leakage and protects you from shocks.
✓ Durable, stretchable with high toughness and flexibility.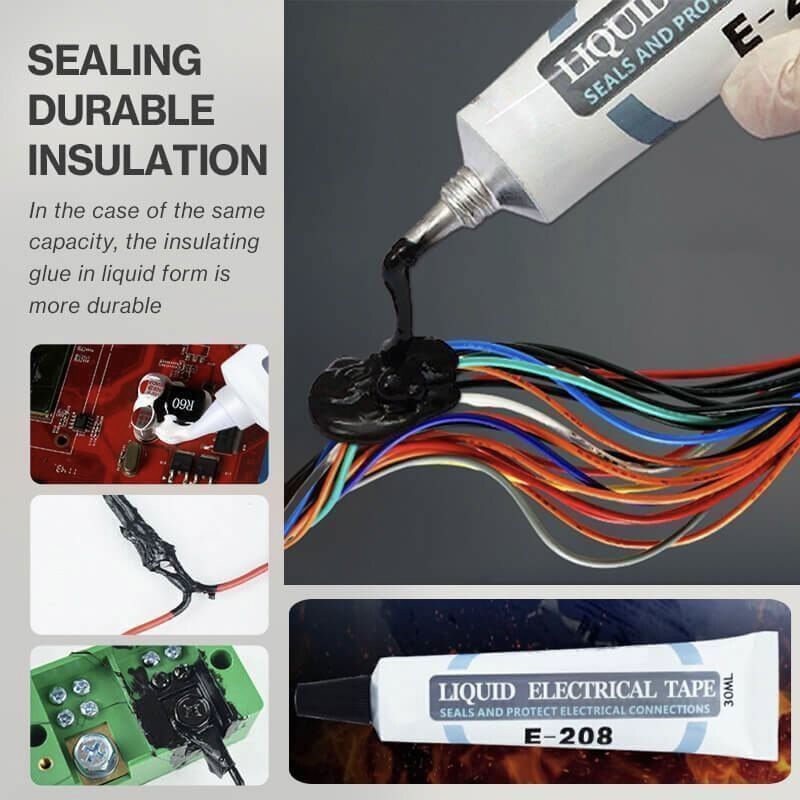 ✓ SPECS:
Materials: GlueGlue
color: Black, white
Size: 13 × 8 × 9cm / 5.1 × 3.1 × 3.5inches
Capacity: 30ML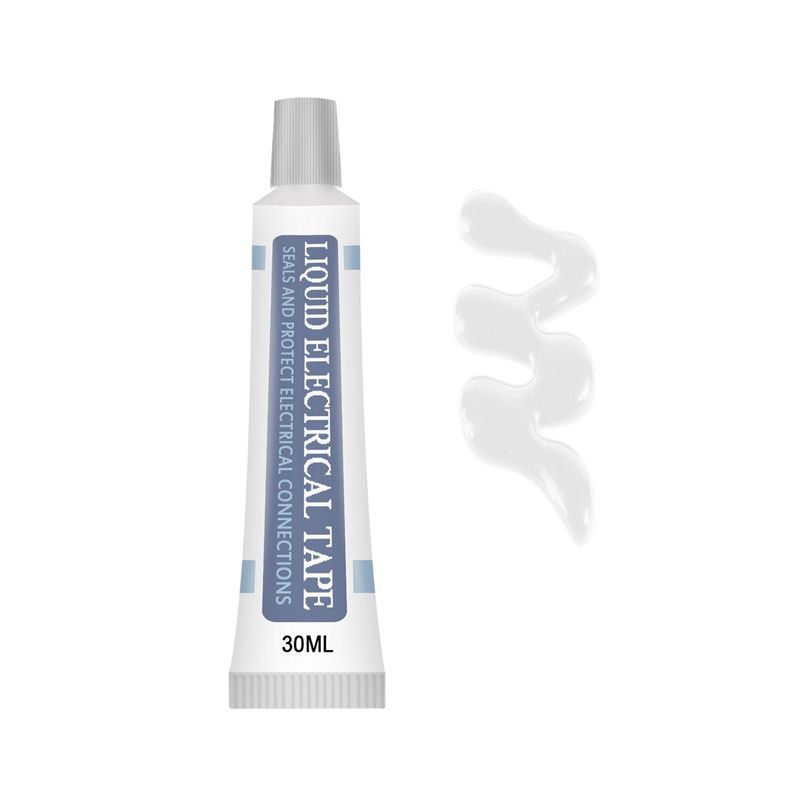 ✓ PACKAGE LIST:
1 x liquid tape