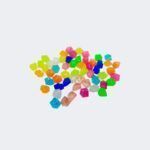 300 Glow In The Dark Pebbles
Looking for a new, unique, or romantic way to light up your garden, yard, or balcony? Want to surprise a special someone with lights that create the perfect atmosphere for a date?
Adorn your space with 300 Glow In The Dark Pebbles! After sun or any light exposure, these resin pebbles glow magically in the dark for up to eight hours, creating a beautiful environment. They're non-radioactive, colorful, and can be a delightful gift!
Order, give your home a glow up!
✓ Environment-friendly material: The glow stones are made of non-radioactive resin that does not harm the human body or the environment.
✓ Good luminescent effect in the dark: These stones' glow can last approximately 5 to 8 hours after sun or light exposure.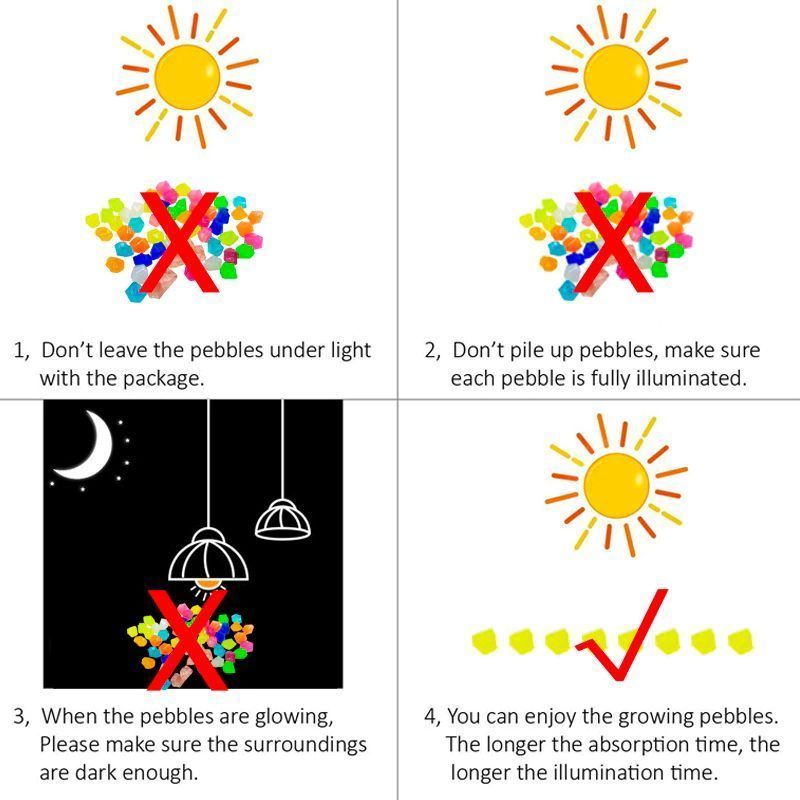 ✓ Unique stones for different ways of decoration: The stones can be used to make a pathway, aquarium or garden beautiful and romantic.
✓ Multiple colors to pick from: You can gift it to a family member, friends and colleagues. Good looking and durable for long time use.
✓ Small and portable: You can take these lightweight glow in the dark stones to your camping site to create a magical atmosphere.
✓ Specifications:
Material: Resin
Quantity: 300pcs/bag
Size:13-17mm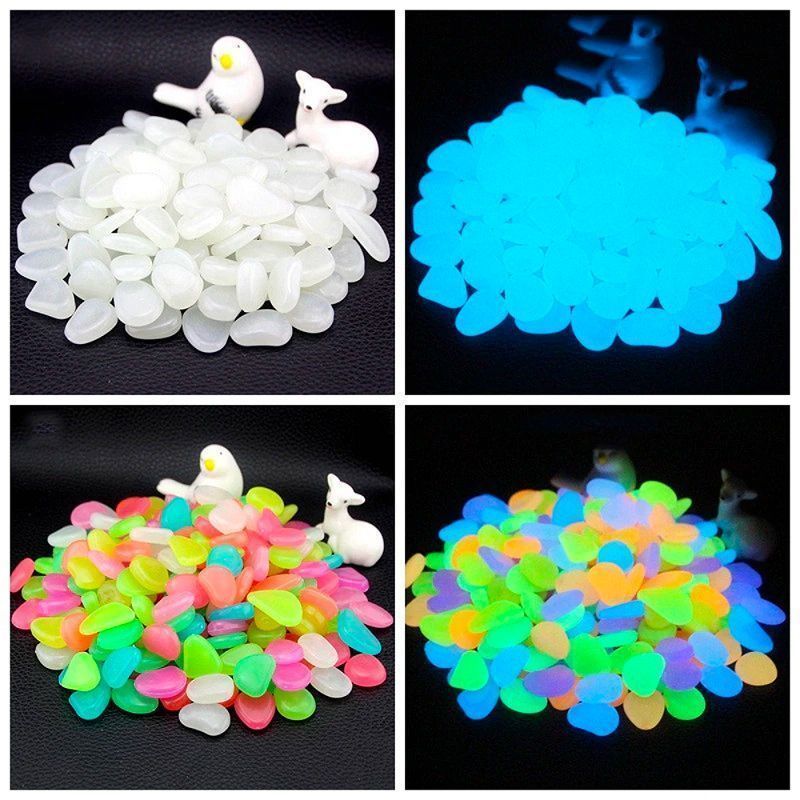 ✓ Package List :
300 Glow In The Dark Pebbles