Description

Your toothbrush can be the source of all your oral health issues! It can carry many dangerous bacteria and germs that cause cavities, bad breath, and gum diseases. In fact, it may even carry way more dangerous bacteria that can harm your health. It all depends on where you put your toothbrush and how many times you disinfect it!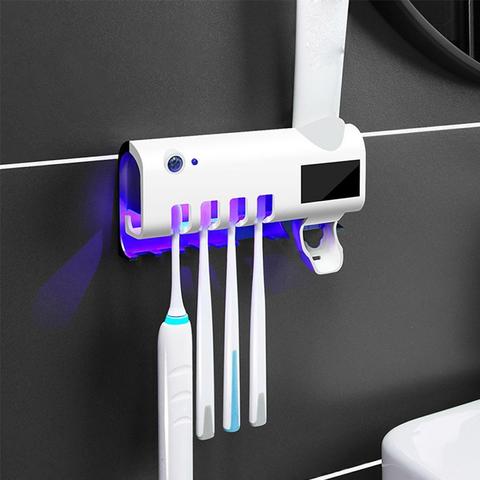 Let that be the least of your concern and get the UV Toothbrush Disinfect! You will be sure that your toothbrush is stored somewhere safe where no one and nothing can touch it, and it gets sterilized after every use with solar UV sterilization that kills 99% of bacteria. This Toothbrush Disinfect also has an automatic toothpaste dispenser, which means you don't need to touch anything anymore!
Eliminate all bacteria and protect your smile with the UV Toothbrush Disinfectant!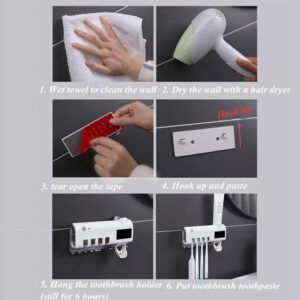 ✅ The UV toothbrush disinfectant will sterilize all your toothbrushes and be your automatic toothpaste dispenser.
✅ 3 In 1 as it includes toothbrush holders, toothpaste dispenser, and UV light to sterilize the toothbrushes.
✅ 5 separate toothbrush holders including electric toothbrush heads.
✅ Solar UV sterilization that is effective in killing 99% of bacteria, germs, molds, and other microorganisms.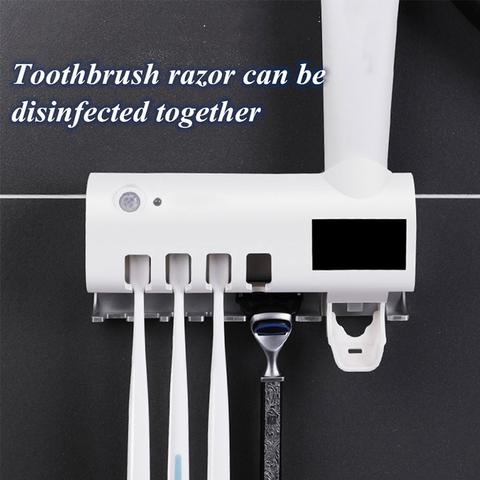 ✅ Smart design with scientific pendants to reduce touch pollution and ensure safe use.
✅ User-friendly & built-in magnetic sensor for efficient sterilization.
✅ No wall damage as it gets installed with resistant stickers that get attached to the wall.
✅ Tasteless, non-toxic & premium ABS material to ensure your safety.
✅ Built-in lithium battery & USB charging for more efficiency.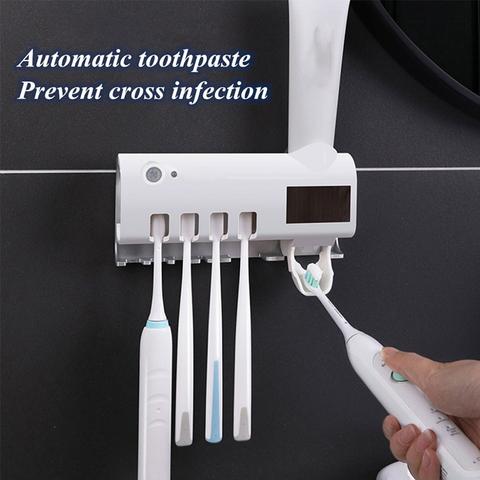 ✅ Specifications :
Mode of operation: machinery
Power mode: USB/ solar
Size: 200x75x40mm
Power supply: DC9V / AG220V
Current: 345 mA
Life: Light bulb > 8000H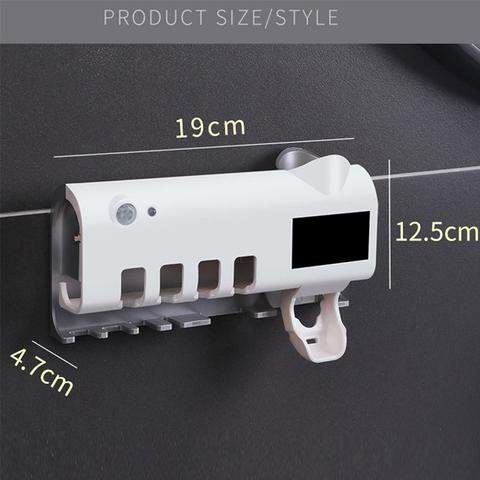 ✅ Package List :
1* Sterilizer
1* Adhesive
1* Data cable
1* Instruction card
If you want to hear what others think about this product, see the
Reviews and photos
below. They're all unedited, honest reviews from real customers just like you.

/**/