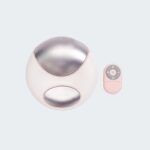 Smart Electric Hand Massage Device
Do your hands hurt you after using a mouse all day long? After doing house chores, repairing your car, or doing anything that requires a lot of hand movement?
Free your hands from all pain and stiffness with our Smart Hand Massage! It's developed to relax your hand muscles better than a massage because it uses electrical impulses therapy. It can relieve pain, promote better blood circulation, and relax nerves. Just adjust it to the mode and intensity you need, sit back, and enjoy!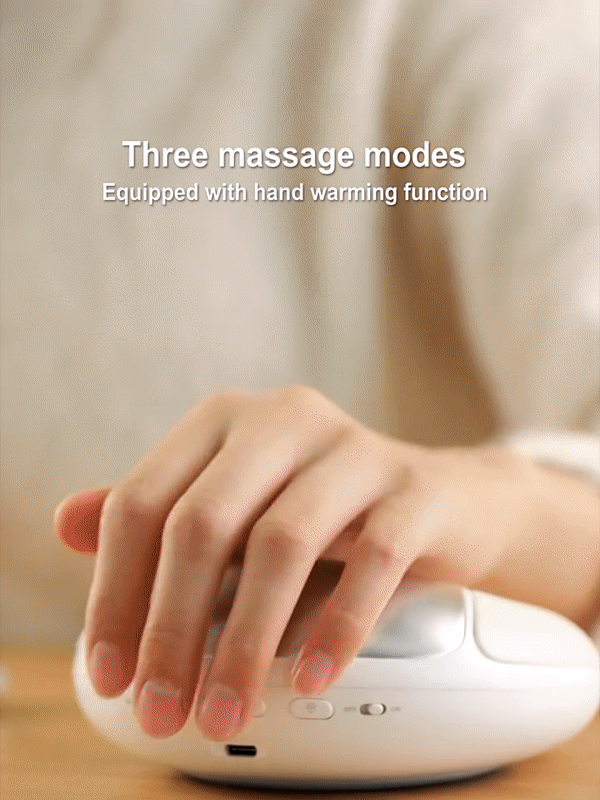 ✓  Efficiently massages your hands, relieves palm fatigue, and promotes blood circulation.
✓  Low-frequency pulse current that stimulates tight muscles and nerves to help them relax.
✓  3 different massage modes that can be adjusted according to your needs:
Hammer mode: suitable for daily use.
Acupuncture mode: suitable for sore hands caused by fatigue.
Pulse mode: suitable for stiff hands.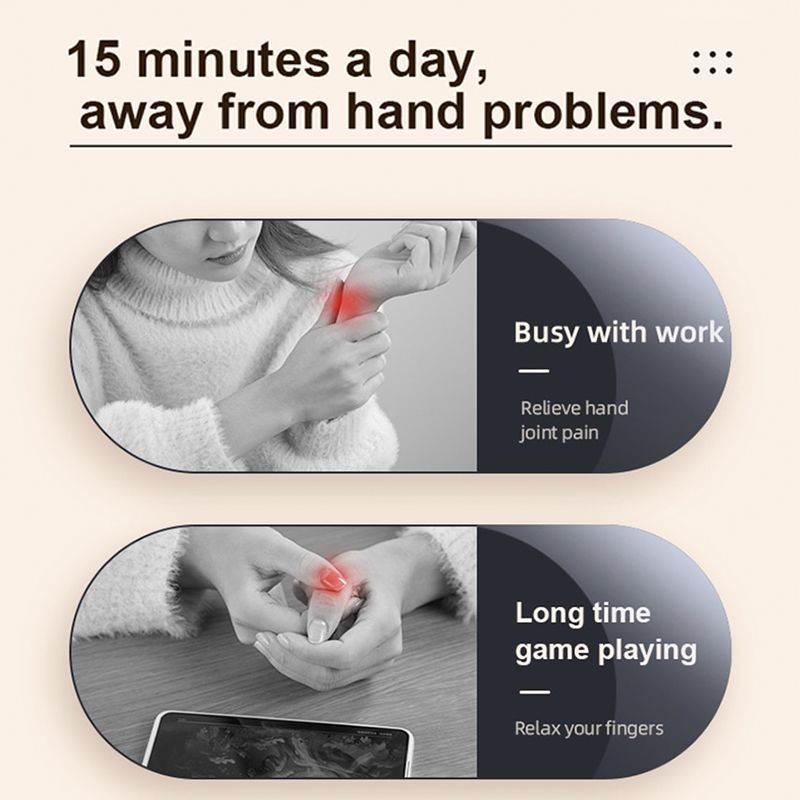 ✓  16 gears to help you adjust the intensity from mild, moderate, strong, to stimulate.
✓  High temperature to relieve any pain and relax the muscles.
✓  Automatic power off after 15 minutes to ensure your safety.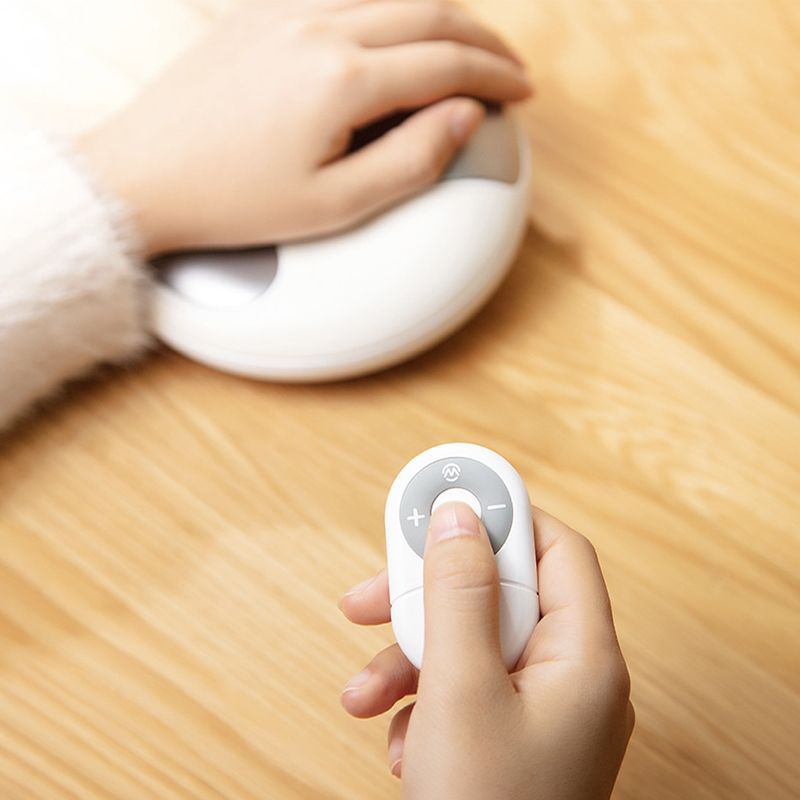 ✓  Unique & comfortable design that fits any palm and helps it relax naturally.
✓  Anti-slip & anti-skid silicone gasket that is also shock absorption.
✓  Wireless & easy to control to help you remain relaxed as much as possible.
✓  Built-in lithium battery with large capacity to not keep charging frequently.
✓  Great gift idea for your parents or anyone who uses their hands a lot during the day.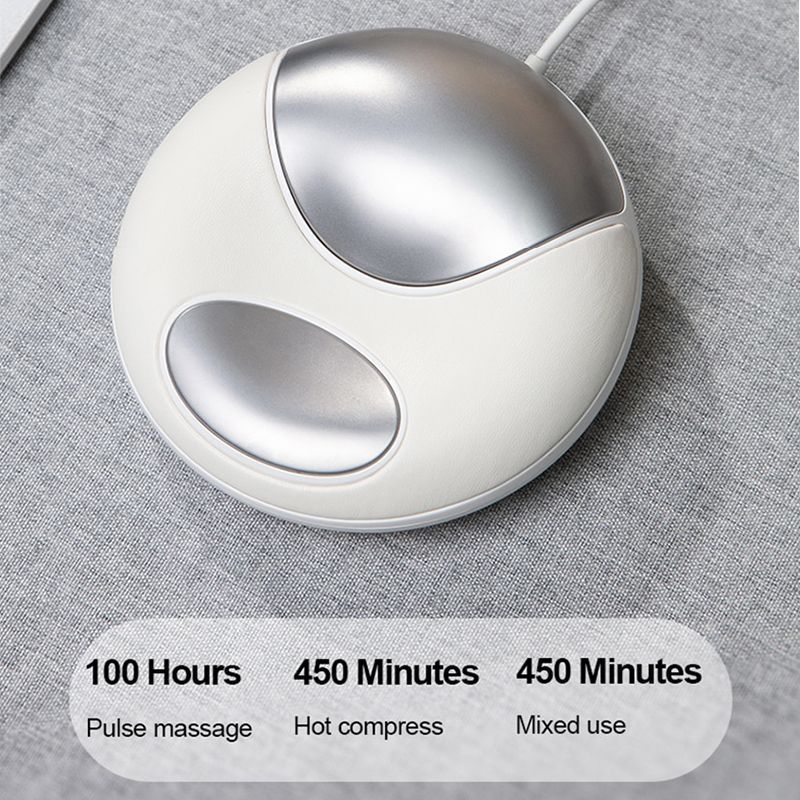 ✓  Specifications
Item Name: Palm Massager
Item Size: 140*141*57mm
Power: 8W
Input Voltage / Current: DC5V  1000mA
Battery Capacity: 2400mAh
Material: ABS, Stainless steel, PU leather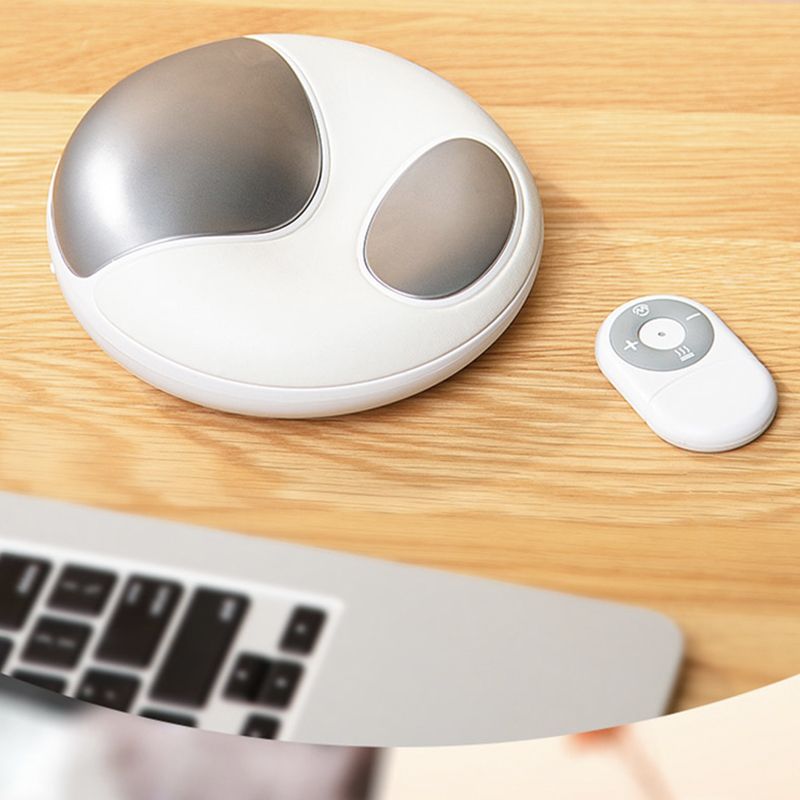 ✓  Package List :
1* Electric hand massage device