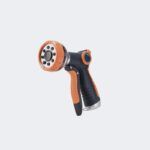 Garden Irrigation Sprinkler
Are you too busy or simply too lazy to spend hours watering your garden? No worries! Your solution is here!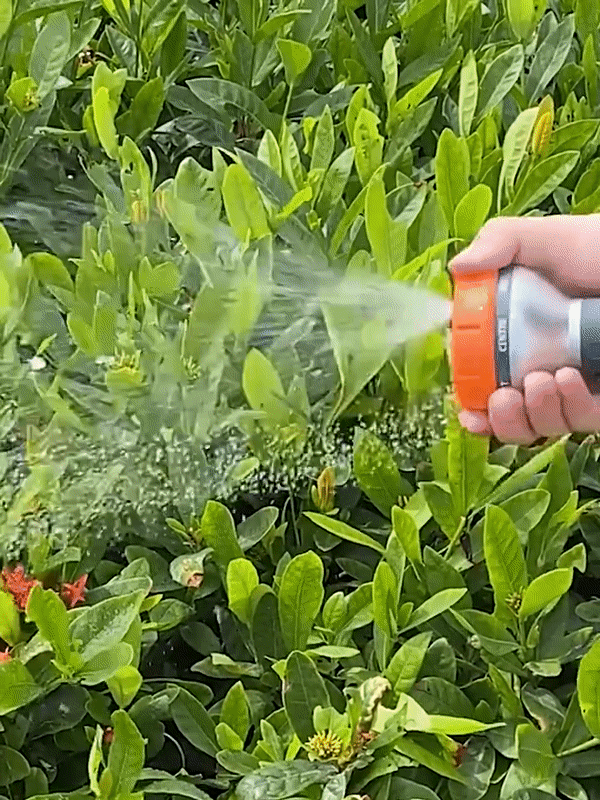 This durable and high-quality Garden Irrigation Sprinkler makes watering easier and helps you keep healthy and lush plants with low water usage.
Get yours now and say No to wasting your time and labor in watering!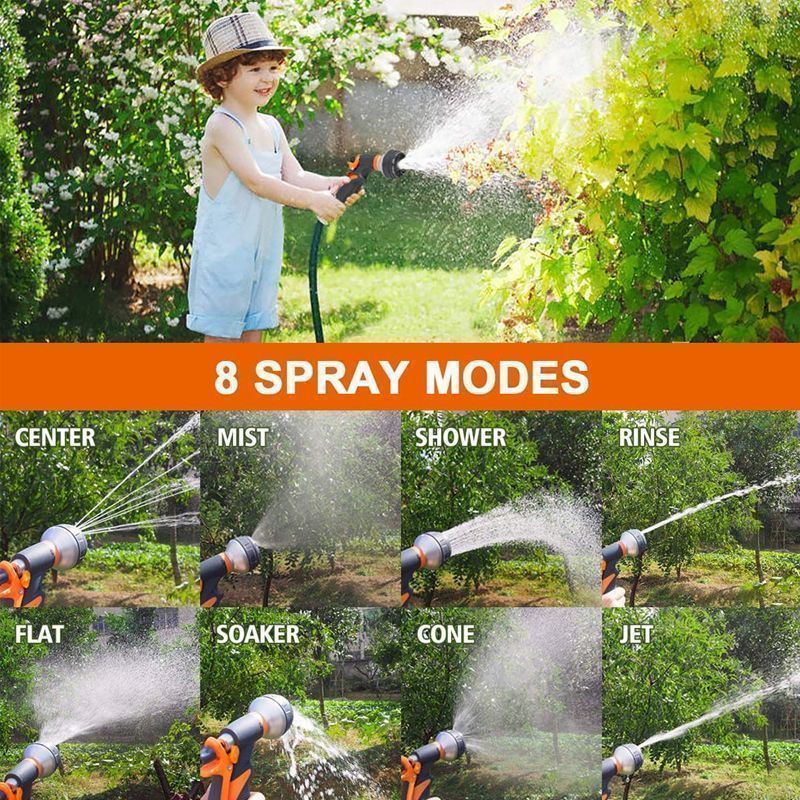 ✓ Multi-purpose nozzle designed to meet your needs, it has 8 adjustable modes that you can fully adjust according to your needs.
✓ Features an ergonomic non-slip rubber coating design that ensures the best experience.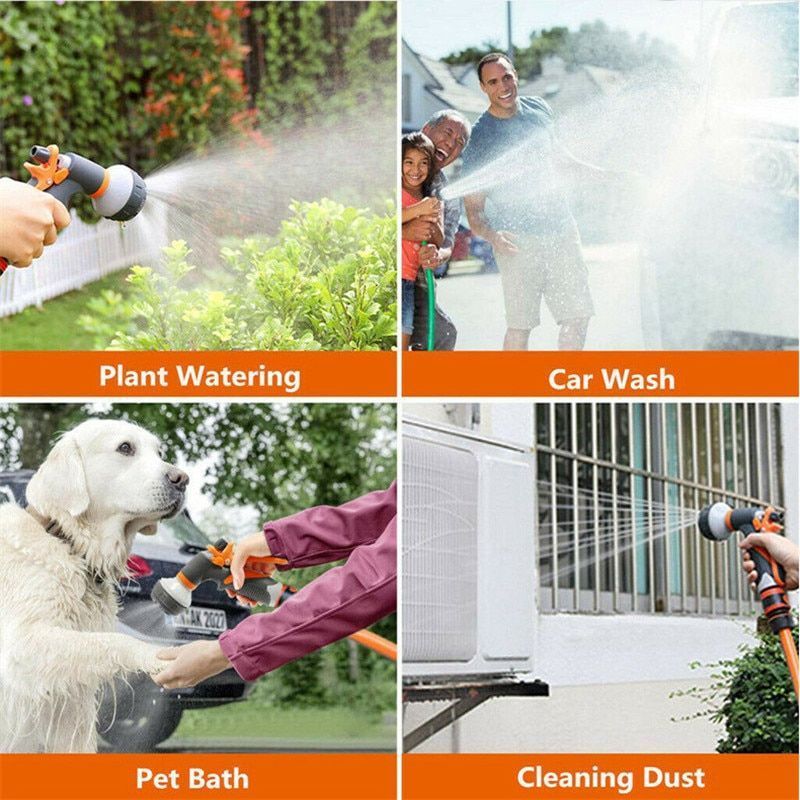 ✓ No need to press the handle all the time! The labor-saving buckle at the end of the handle allows you to spray water automatically, making watering your garden, car-washing, and pet shower easier.
✓ You can freely adjust it according to your needs! You only need to slide the control up and down with your thumb to quickly and slowly adjust the water flow output.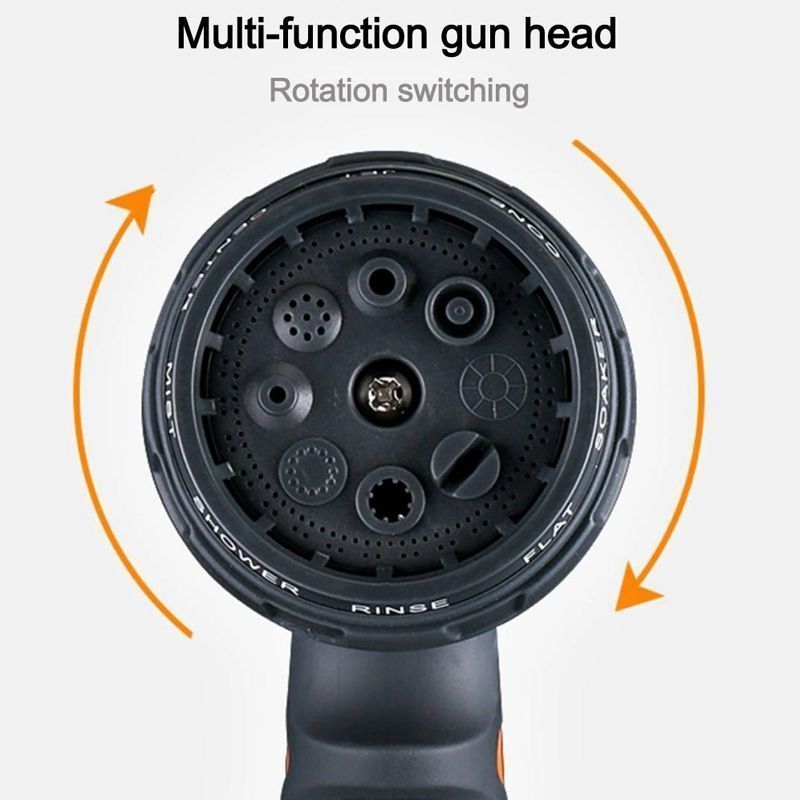 ✓ Can be used for watering, car washing, bathing pets, outdoor cleaning, etc.
✓ Easy to use and saves you lots of time and energy.
✓ Made of high-quality zinc alloy and impact-resistant ABS plastic, rubber coating, very durable. ABS plastic is corrosion-resistant and will not rust or leak.
✓ Specifications
Material: Zinc alloy body
Capacity: 1L
Features: Multifunctional spray gun
Application scenarios: home gardening, agricultural production, public green space, gardening production, home car washing
SIZE:13*21*6.5CM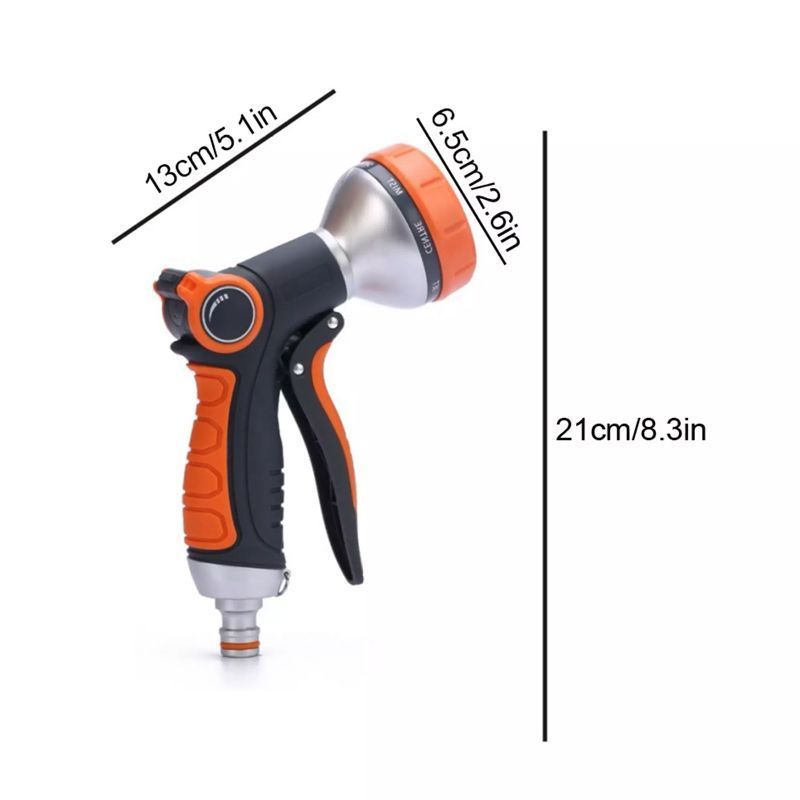 ✓ Package List
1* Garden Irrigation sprinkler