Description

How many times have you been blown by a blast of steaming hot air when you open your car's door? You can't even touch the steering wheel because you know it will burn your hands! You can use the usual folded cumbersome cardboard sunshade but it never stays in its place and it is always difficult to fold and store.
What you need is The Car Retractable Windshield Cover! It is the perfect solution to keep the temperature of your car's interior cooler and to protect you from getting baked by the sun's heat inside your car! With high-quality materials, this Windshield Cover blocks 99% of the harmful UV rays and the heat that comes with it. It's super-easy to install and use, and due to its compact size, you can easily store it in your vehicle! The Retractable Windshield Cover is also adjustable, which means it can fit any vehicle.
The Car Retractable Windshield Cover is carefully crafted to turn your car into your shelter in a hot summer day!
✅ The car retractable windshield cover is designed to protect your car interior from heating up and to block harmful UV rays from hitting it.
✅ Retractable design for easy retraction and disassemble to help you save time.
✅ High-density fabric that offers effective sunshade for a cooler environment and a protected car.
✅ The glass suckers are super strong and can hold up to 20 pounds, and they never leave a trace on the glass.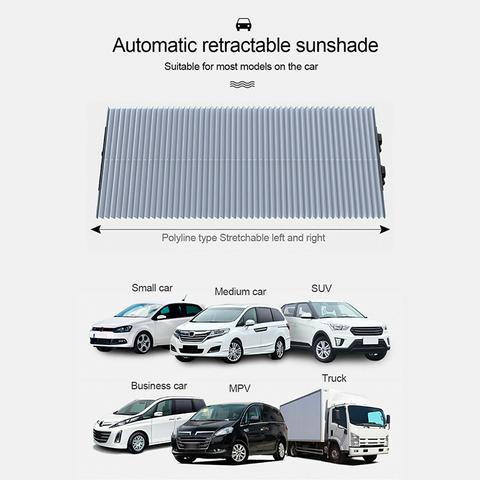 ✅ Multifunctional windshield covers as they can also be used inside your home.
✅ Durable construction to ensure your car's safety every summer and all year round.
✅ Compact & easy to install to quickly assemble/disassemble it then save it anywhere in your vehicle without taking up much space.
✅ Adjustable design to let you freely adjust it to any car.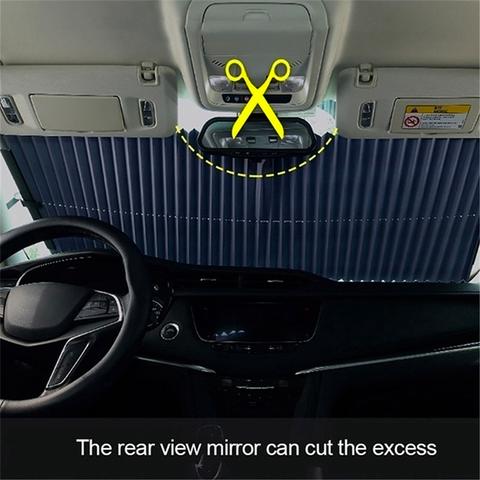 ✅ Specifications :
Material: Aluminum foil
Unfolded Size: 160*46 cm/160*65 cm/160*70 cm
Folded Size: 4*45 cm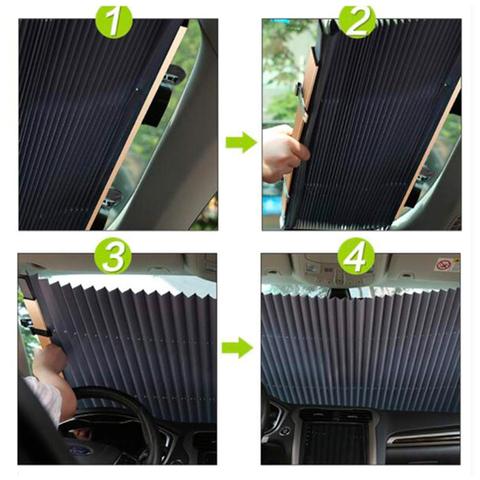 ✅ Package List :
1* Car windshield cover
2* Glass sucker
If you want to hear what others think about this product, see the
Reviews and photos
below. They're all unedited, honest reviews from real customers just like you.

/**/